Across Languages is your trusted partner for accurate and effective communication solutions for limited or non-English speakers. Our 100% accredited  and professionally trained community interpreters provide unmatched accuracy and impartial service.
Our interpreters are fully insured under our comprehensive Errors and Omissions insurance.  Our rigorous confidentiality agreements guarantee discretion and our clients' privacy.
Across Languages provides high-quality communication solutions with transparency and excellence.
Should you require interpretation services, please do not hesitate to contact us!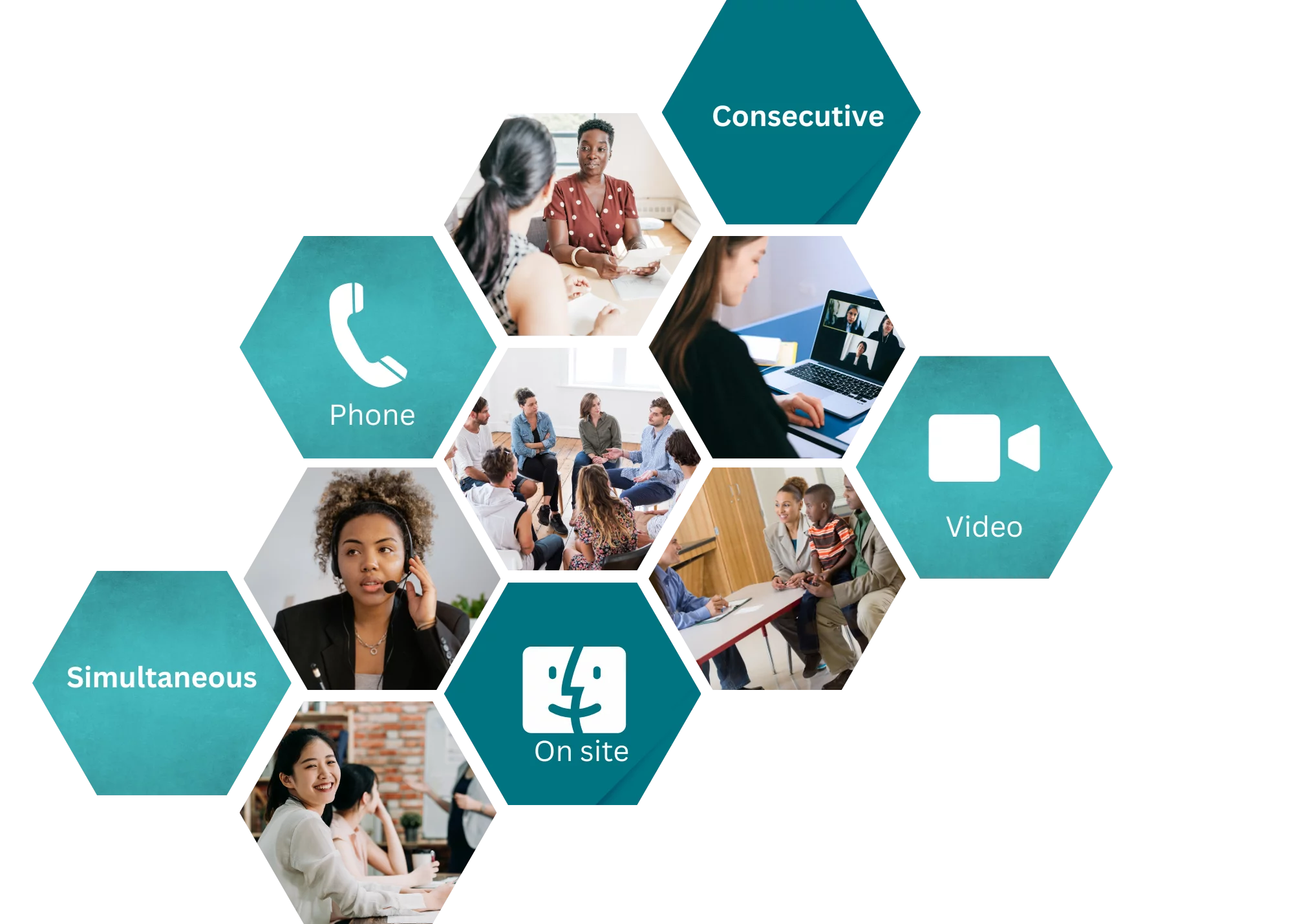 Different modes of interpretation
What is consecutive interpretation?
Consecutive interpretation is commonly used in small meetings  including medical appointments, parent-teacher interviews, community & social service engagements, and  business encounters, among many other situations. In this interpretation method, the speaker pauses after every few sentences and allows the interpreter to interpret.
What is simultaneous interpretation?
Simultaneous interpretation is most commonly used in conference settings. While in consecutive interpretation the interpreter interprets once the speaker stops speaking, in simultaneous interpreting the interpreter conveys the information while the speaker is talking. Since this type of interpretation occurs in real-time, the interpreter must quickly digest what the speaker is saying and immediately interpret it into another language.