Thanks to The Ontario Trillium Foundation Capital Grant!
Across Languages Translation and Interpretation Service, a leading provider of language services, is delighted to announce that it has been awarded a substantial grant from the Ontario Trillium Foundation. The funding will be dedicated to capital investments aimed at upgrading our network infrastructure, enabling us to revolutionize the coordination and delivery of our programs in real time.
The Ontario Trillium Foundation is renowned for its commitment to supporting initiatives that enhance community well-being and promote inclusivity. Their generous contribution recognizes the vital role Across Languages plays in bridging language barriers and fostering effective communication across diverse communities.
With this funding, Across Languages will undertake a comprehensive modernization of its network infrastructure. The upgrades will bolster our capacity to facilitate interpretation and translation services seamlessly and efficiently, ensuring our clients receive real-time support regardless of their geographical location.
Key features of the network upgrades include:
Enhanced Connectivity: The funding will empower us to establish a robust and reliable network that can handle increased volumes of data transmission, enabling our interpreters and translators to collaborate seamlessly with clients in real time.
Scalability and Flexibility: The new infrastructure will be designed to accommodate future growth and evolving technologies, ensuring that our programs remain cutting-edge and adaptable to emerging needs in the interpretation and translation landscape.
Security and Privacy Measures: Stringent security protocols will be implemented to safeguard the privacy and confidentiality of all communication channels, assuring our clients that their sensitive information is protected.
By investing in state-of-the-art network upgrades, Across Languages aims to set new standards in the interpretation and translation industry, transforming the way we deliver services and improving the overall experience for our clients.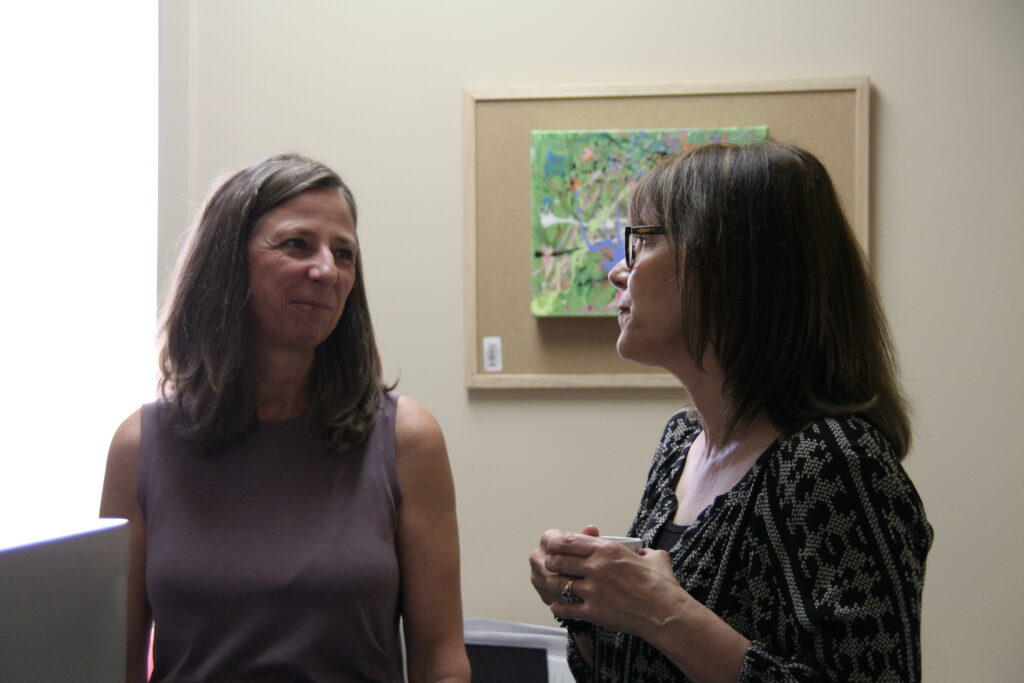 "We are tremendously grateful to the Ontario Trillium Foundation for their belief in our mission and their generous funding.These network upgrades will revolutionize our ability to coordinate and provide interpretation and translation services in real time, bringing us closer to our goal of fostering inclusivity and breaking down language barriers."

Anna Hendrikx
The improved network infrastructure will significantly enhance our ability to meet the growing demand for interpretation and translation services across various sectors, including healthcare, education, legal, and community organizations.
Across Languages remains committed to fostering meaningful connections and promoting effective cross-cultural communication. Through the support of the Ontario Trillium Foundation, we are confident that our upgraded network will propel us forward in achieving this vision.